Motorsport Memorabilia Framing
We began our journey specializing in Football Shirt Framing. But we also have a love for everything motorsport. Especially F1.
We have framed a variety of race suits, replicas and race worn examples. From everything from Formula 1 to the W Series. However our most popular motorsport memorabilia framing services are cap framing, with tickets, lanyards and t-shirts.,
We have tried to cover all bases with our options, but if there is something bespoke you're looking for or you've seen a particular style you like, please feel free to Contact Us.
Pole Position Displays is Part of The Shirt Framing Service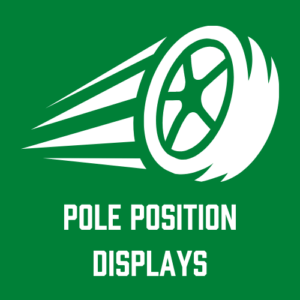 Motorsport Framing Services
Whether it be the race winner, or your own memorabilia The Shirt Framing Service has you covered, with all options available for a nationwide delivery, there's no reason not to get your memorabilia framed with us. 
Motorsport Display Cases
When you have a race glove, shoe, a cap or even a race helmet and wish to display it in one of our quality perspex cases.
Simply purchase the pespex case and we will ship it directly to you. No need to send us your motorsport memorabilia for framing. You can place it in the pespex display box at home, protecting and displaying your memorabilia right away!
Motorsport Shirt Framing 
All of our main shirt framing services can be seen below, however if your looking for something a little more bespoke please speak to use directly thought our contact form below.
The Latest Motorsport Related Blog Posts
Looking for bespoke motorsport memorabilia framing? Contact us below…