Sports Memorabilia Framing
Our range of Cycling framing allows you to remember and display your special achievement at an affordable price. We take care with your items so you can treasure your memories for a loved one. These personal momentos make great gift for loved one so you can tell them how truly special they are. For any bespoke designs or variations of sport please feel free to get in contact with us.
Shirt and Vest Framing
Ensure you crerish the moement you crossed the finishing line with our Marathon Vest Framing Services. If your looking for something more bespoke, Please hit the contact us button at the bottom of the page.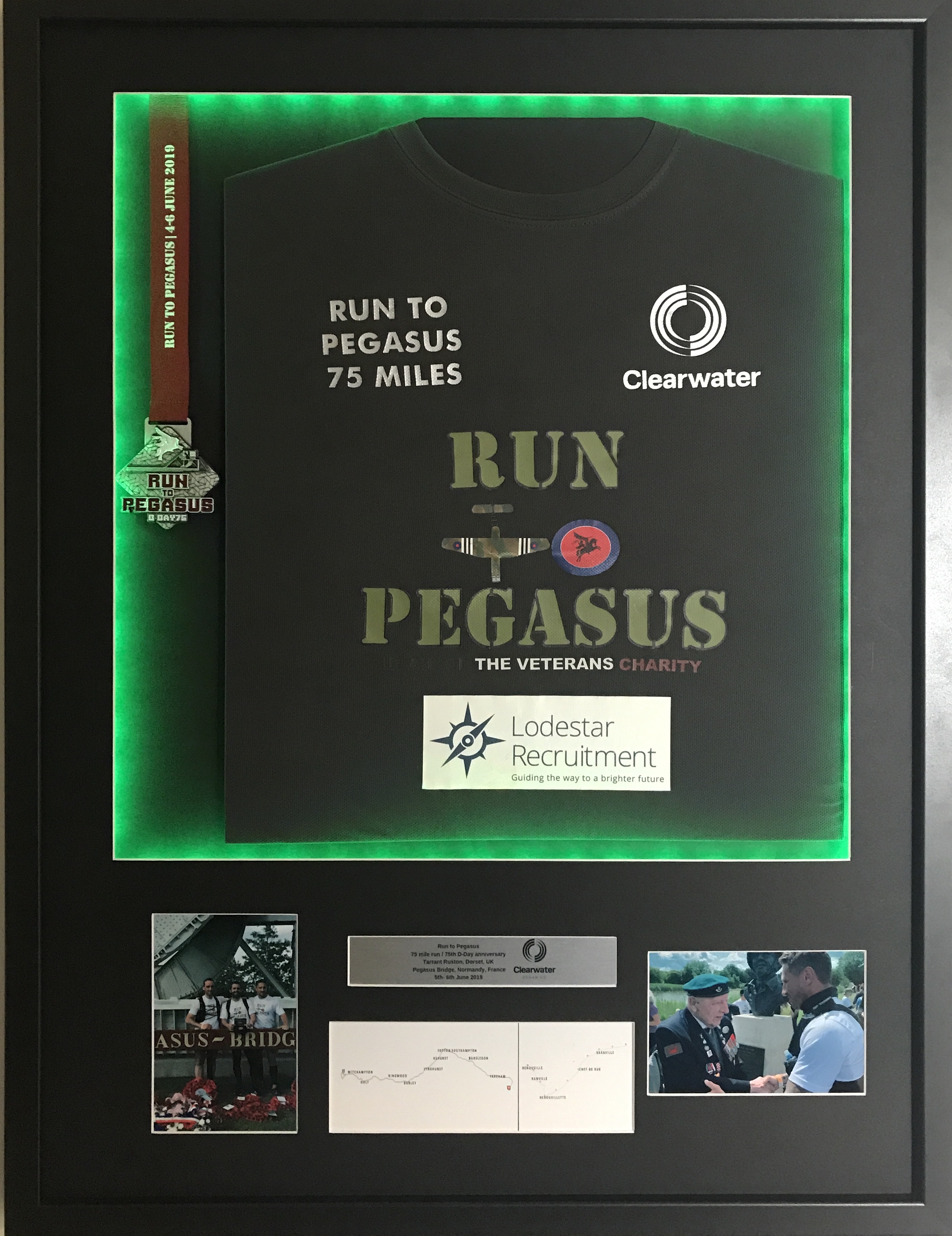 Our Deluxe Running/Cycling framing service takes marathon framing to a new level. Suitable for any running event and available in a variety of colours.
£99.99
Our Standard Marathon Framing will allow you to display those big running achievements. Whether it be a 10k Run, a Full Marathon or an Iron Man challenge, our service provides a professional and affordable framing experience completed and returned within 2 week
£69.99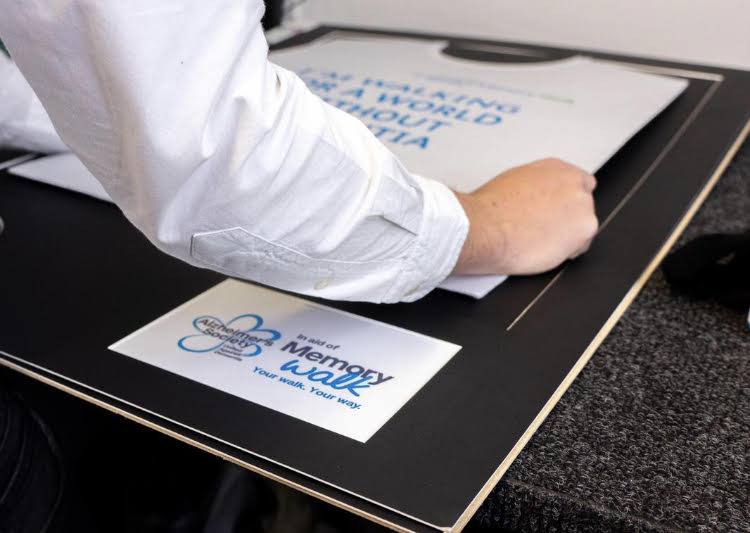 Have a particular style in mind ? Enter your requirements below and our team will return with a quote within 24 hours.
Medal Framing
Capture that moment of succes with our Medal Framing, Avaiblile in a number of Formats and Style to suit your requirements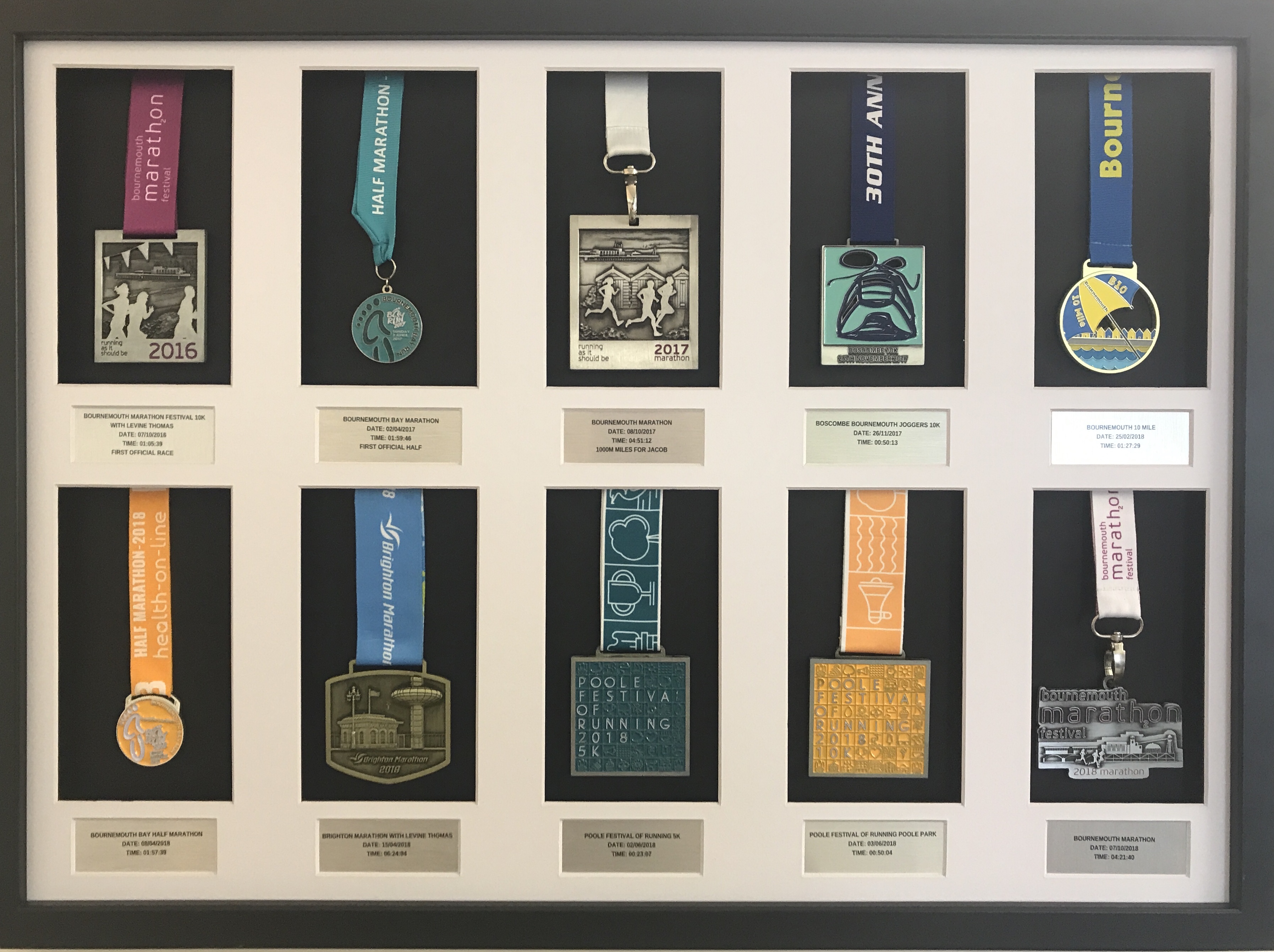 If you have been collecting medals over the years, why dont you display them with our aeswome 10x Medal Frames, add the option of personalised plaque to add times dates and other personal notes.
£99.99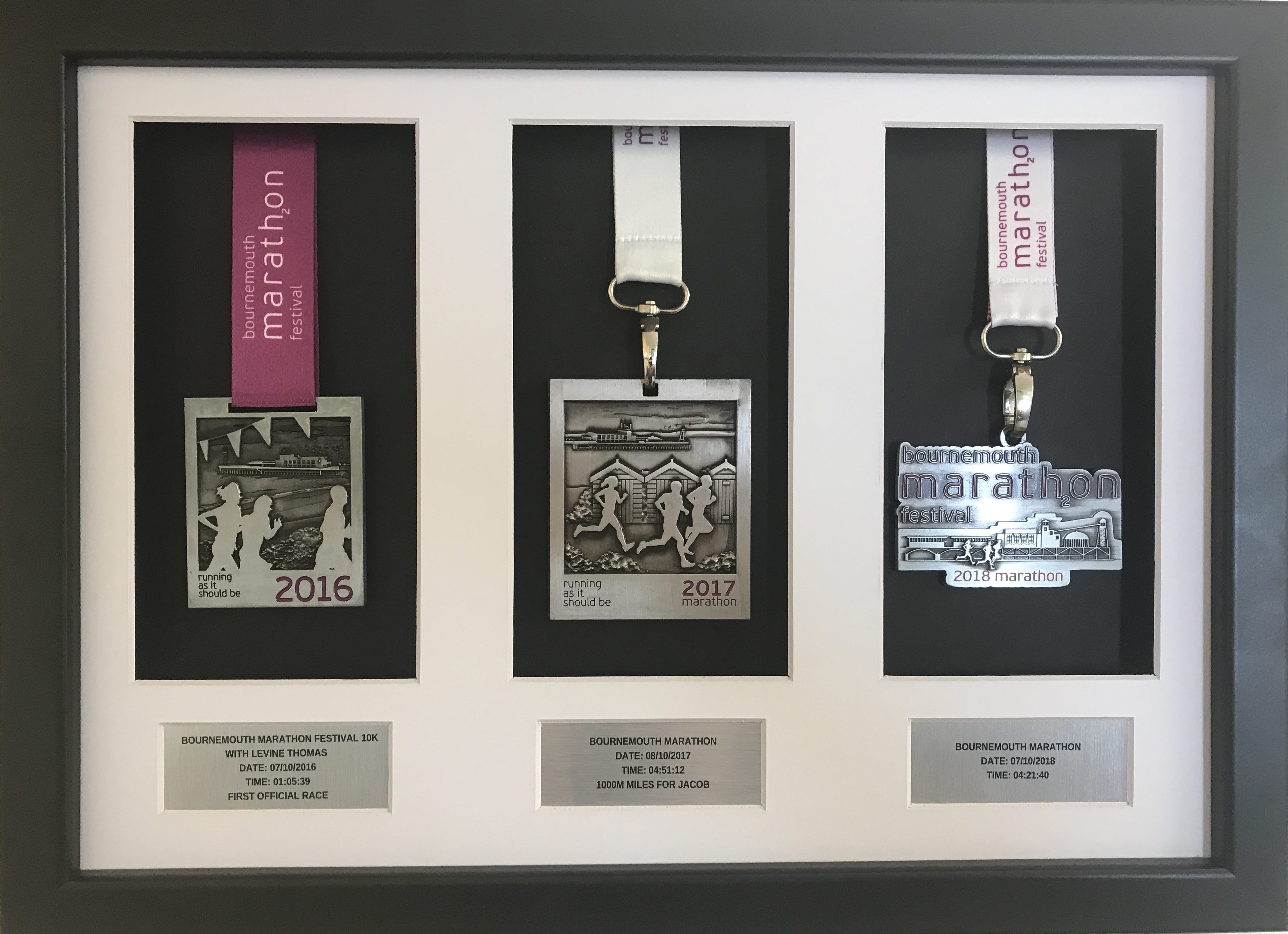 Three events that you have completed over the years, This frame is perfect to capture the moments.
£39.99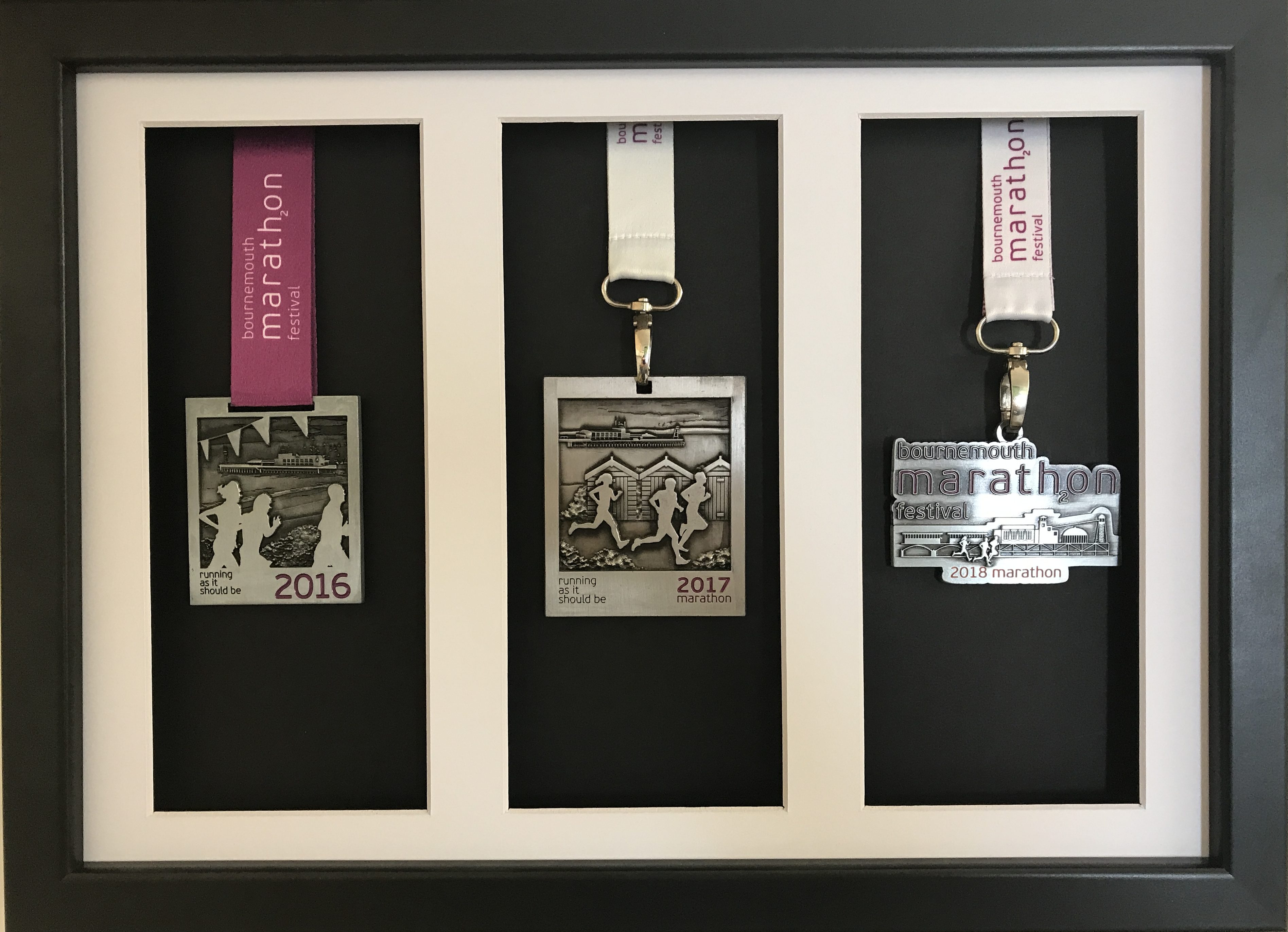 Our Most Simple Medal Framing Service, other medal amounts are available on request.
£29.99