We have to open this blog post with an acknowledgement; we're not the biggest NFL fans. But, with the play-offs completed and the Super Bowl under two weeks away, we thought it would be a perfect time to explore the ever-growing interest in American Football in the UK and also a chance to look back on some of the shirts we have framed at The Shirt Framing Service.
International Series
Since 2007, London has hosted a number of regular season games each year, with Wembley hosting the majority of these. However, in recent years, Twickenham and now the Tottenham Hotspur stadium have also played host to matches. What started as one game a season has now grown to four games and the opportunity for over 250,000 fans to attend games in London. Step into zone 1 on a weekend when an international series game is happening and the number of NFL jerseys you see of all teams will outnumber the Premier League shirts on show. This friendly rivalry is something we think helps to add to the occasion.
Club Ownership
Jacksonville Jaguars have featured the most in games on these shores, and it is no surprise when the owner of the franchise also owns Fulham. With the Jaguars being the designated home side in the London games each year since 2013 and Shahid Khan basing himself here for his work with Fulham, it is surely just a matter of time before the Florida based side (or any other franchise) up sticks and relocate here permanently – something that baffles the traditional 'soccer' supporting fan over here!
Media Coverage
What NFL has done brilliantly in the last few years is produce highlights shows and live coverage in the UK that appeal to both seasoned fans and newcomers to the game like us. Ex-players like Osi Umenyiora and Jason Bell are excellent pundits that manage to combine charisma and well-informed punditry – Danny Murphy could learn a lot from these guys! The BBC highlights show is hosted by Mark Chapman and this is another factor which helps to promote the game over here as 'Chappers' is so well known for his football coverage that the familiarity definitely helps to make newer NFL fans feel more included.
Jerseys
We bloody love sports jerseys. All kinds. From a football fan perspective, there is something uniquely brilliant about an NFL jersey. They are iconic, they rarely change and the lack of a huge logo of a sports betting company is a huge bonus!
Over the past year or so, we have framed more American Football jerseys than ever before. The most common jerseys we frame are those of the Green Bay Packers and New England Patriots. This is no surprise then given that Tom Brady (Patriots) and Aaron Rogers (Packers) were listed as the first and fourth top selling jerseys in the UK in 2018. (https://twitter.com/nfluk/status/1082909873061416960)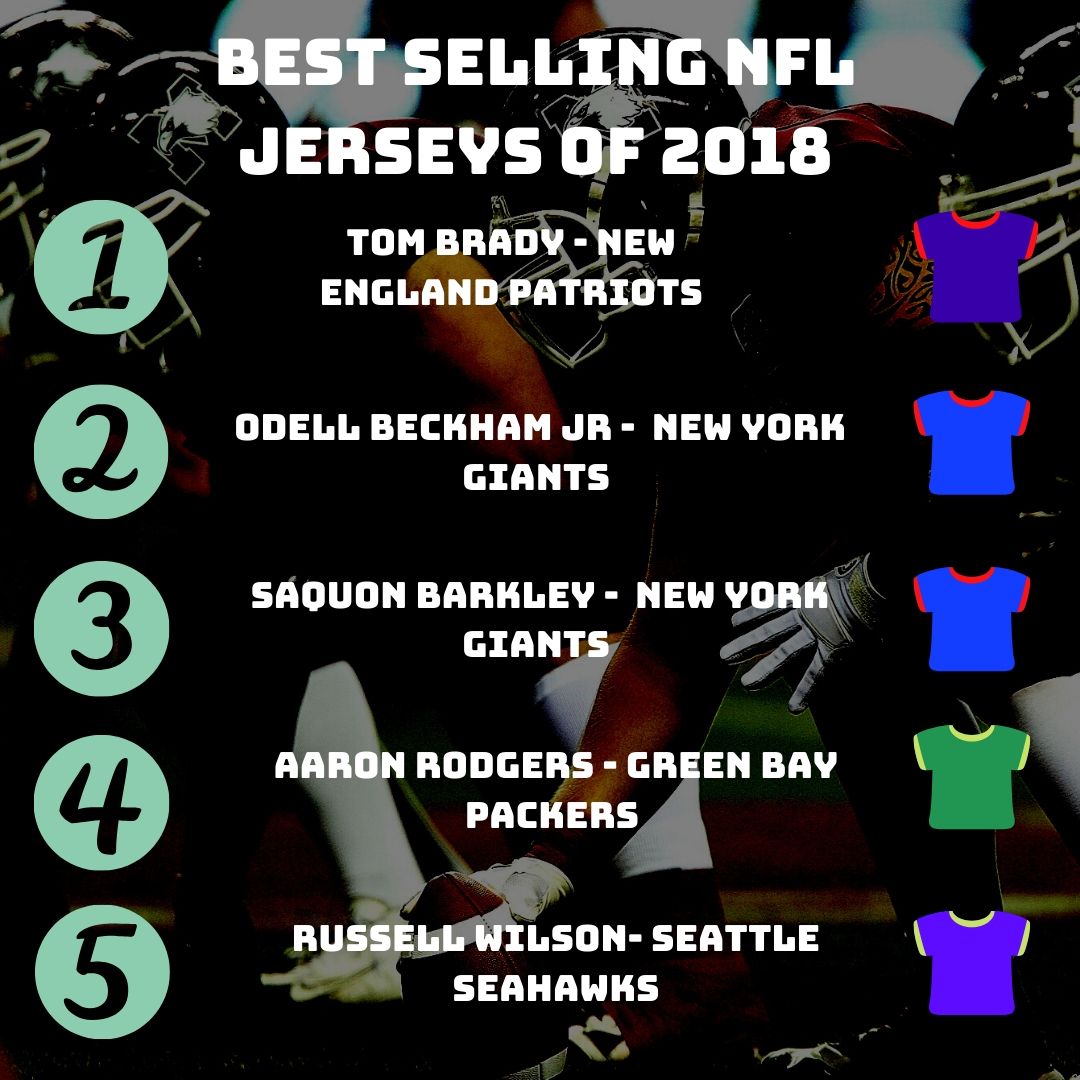 There we go. A brief, whistle-stop tour of what we think has helped to elevate the status of American Football in the UK – and if you want to give it a go, catch the glitz and glamour of the Super Bowl on Sunday 2nd February on the BBC.