So we have always actually been capable of golf memorabilia framing. However we have only recently had the chance to add these products to the website! We have had some great ideas, usually inspired by our customers bespoke orders. So we thought it was time we give you guys the chance to order online through the website.
So Here's a run down of 3 different golf memorabilia framing services we offer.
Framed Golf Flags
Our deluxe golf ball/hole-in-one service provides a lovely 3D effect to the finished framed product with a simple and sleek design. This is a perfect way to wall mount your valuable memorabilia or to show off your golf achievement to its full potential. The ball can be framed with or without a grass background too. It also has space to include a personalised plaque and a score card.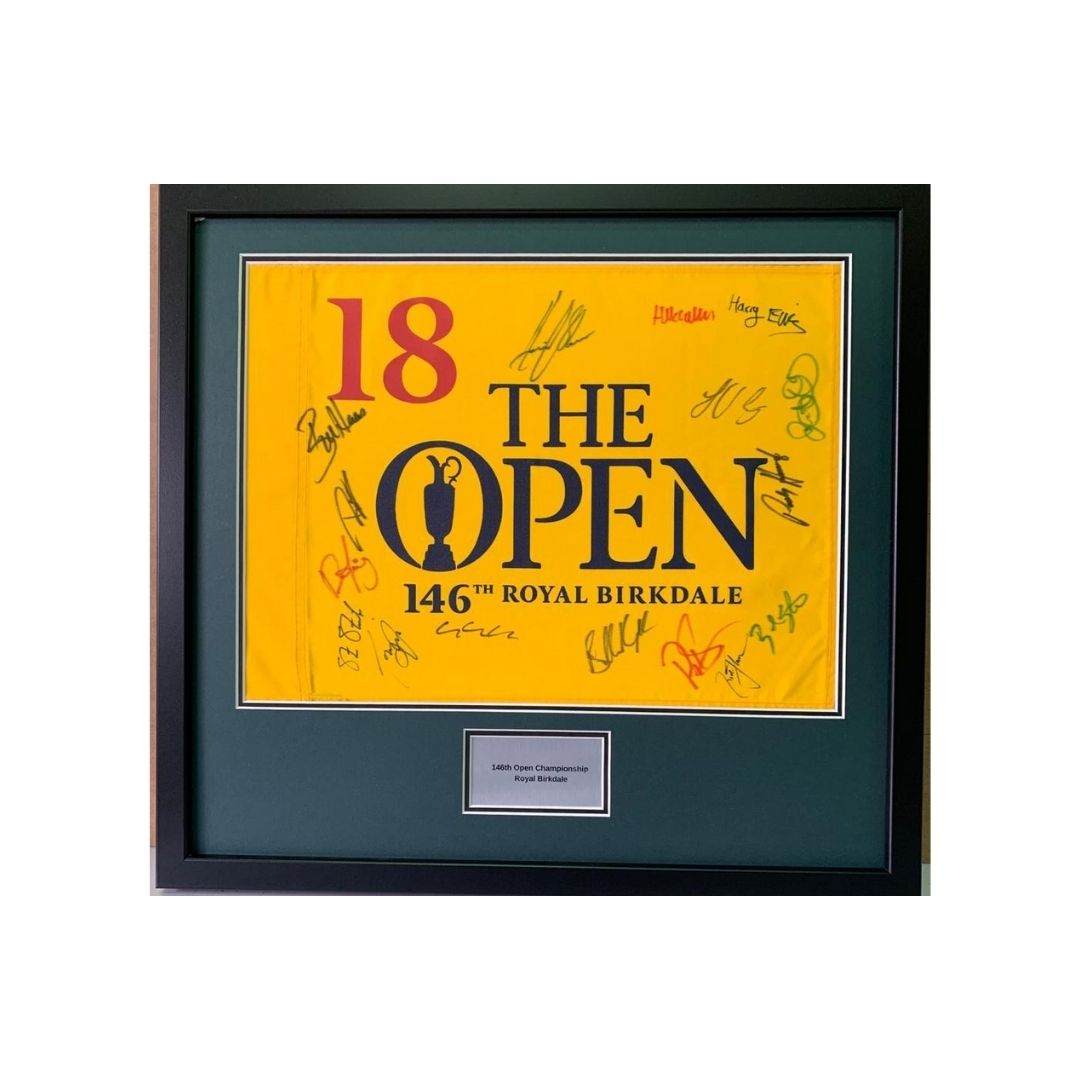 Purchase this service – HERE
Golf ball and Score Card Framing Service
Have you ever had that dream round of Golf ? Or hit your first hole in one? We have now create and brand new design which , will display your Golf ball , score card and be able to include a personalised plaque and a photo. This option is great as a gift as well a nice personal memory of your achievement. 
Purchase this service – HERE
Golf Shirt Framing Service
Although some polo tops can be harder to frame with the collar on the shirts, they are still all fully available through our five main framing services, these can be found half way down on our main page .