Football Shirt Frames
DIY frames or a professional shirt framing service?
The two main options for purchasing football shirt frames are DIY frames. Or a professional Shirt Framing Service which starts from £55. You can order a professional framing service here.
DIY frames can be valuable for a fast economic solution. But never stand up to the quality of a professional service. They are often made of less superior materials. And have been known to take a long time to get close to the desired effect.
A professional service can take up to two weeks. You will have the opportunity to select colour, plaque and other options. This will give the very best visual effect when getting your football shirt framed.
What size frame do I need for a football shirt?
When asking the question 'what size frame do I need for a football shirt' you need to look at the shirt size .
Adult Small, Medium or Large shirts usually suit a 840 x 640mm frame
Adult XL / XXL shirts would suit a 965 x 655mm frame
Junior sizes shirts would suit a 740mm x 540mm frame
Infant size shirts would suit a 540 x 400mm frame
These options may vary from where signatures are, this would be a rough guide to sizes. Football shirt frames come in a variety of sizes so be sure to buy the one that best suits your shirt.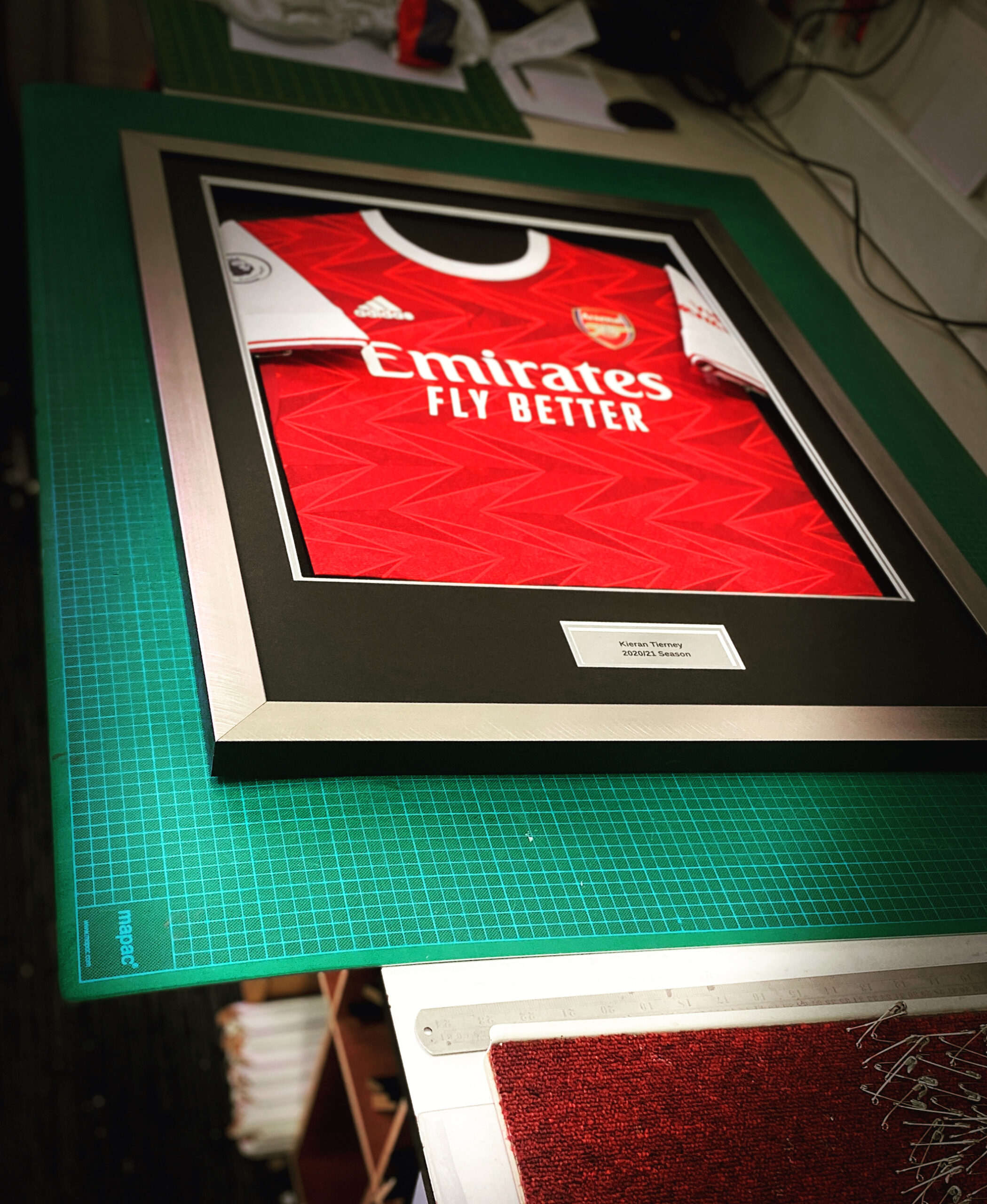 How much does it cost to frame a football shirt UK?
If you're using a DIY Frame it might cost as little as £40 to frame a football shirt in the UK. Or the more popular choice is to opt for a full framing service. These services start from £55.
Our full professional framing service is available nationwide with use of the UK postal system. This service for Football Shirt frames is available all across the UK.
To find out more information about our framing service please contact us here.