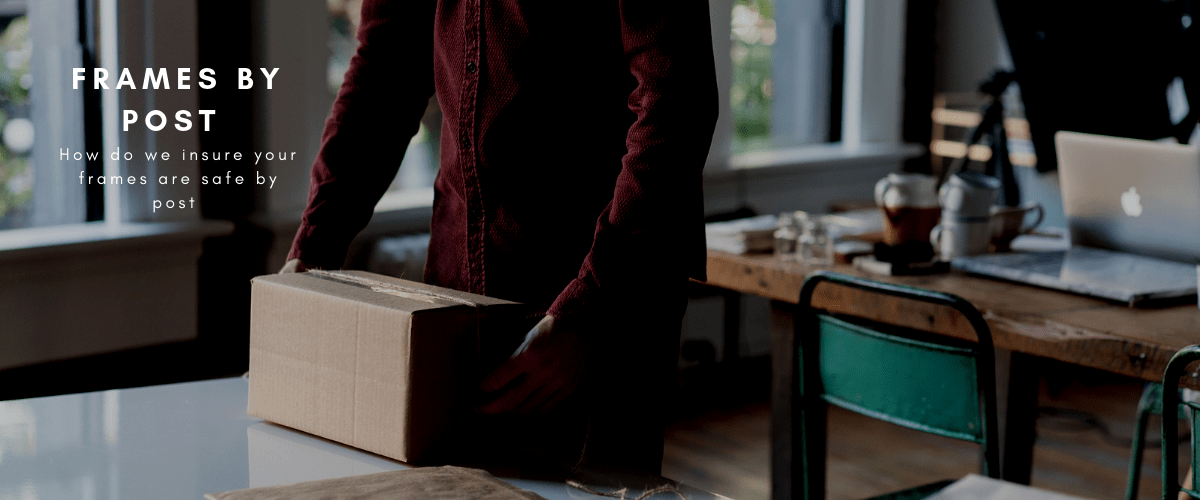 How The Shirt Framing Service Began
We are changing the way sports memorabilia is framed, by offering a nationwide framing service, with local business values, all at a great value price.
Fed up of paying extortionate amounts of money for memorabilia framing when the quality wasn't up to scratch, we knew we could do better.
The Shirt Framing Service was born from an idea that began in 2014, and by 2016 it was a registered limited company and had an e-commerce website accepting orders from all over the UK. Those first two years from initial idea were a period of self discovery and struggle. We conducted a large amount of R&D all to discover if our idea for a nationwide framing service would work and if it could be a viable business.
When we found out that it did and it could we never looked back!
If you want to read more about what sets The Shirt Framing Service apart and how we ensure the security of your treasured memorabilia then please see our blog post here. The rest of this FAQ will explore our order process.
How to order from The Shirt Framing Service
Customers can order online, over the phone, in person at our HQ, or even at one of our partner shops or drop off points, or indeed direct with us at any of the many events we attend every year. Payment is accepted by debit card, credit card, bank transfer or cash. We accept orders from anywhere in the UK. This is truly a nationwide shirt framing service.
We can also now export framed shirts and sports memorabilia to Ireland, Europe & The United States of America. Contact us for bespoke shipping costs and further details.
The products listed on our website are not an exhaustive catalogue of everything we do and we have in the past completed a number of bespoke commissions for various customers. If you can illustrate or describe your idea to us we can make it happen. Just contact us with your idea for more information and a quote.
Our online catalogue of shirt framing services however does represent more than 95% of our work and are the most popular options. In fact there are so many options available from coloured shirt backgrounds, to medal hangers that if you can't find something suitable we would love to know so we can include it in the future!
What Happens When You Order
Step 1.
​Select and purchase a framing service online and we will send you an order confirmation email. In the email we ask for some extra information which isn't collected online. The order confirmation email will outline the next steps too.
If you order by phone or with us in person you will be asked to complete a booking form by email (or in person). This is designed to collect and discover information which may not automatically be collected during the order process. It also gives you an opportunity to confirm the order details and make any last minute changes or corrections.
Step 2.
Next you need to send us the memorabilia to be framed. On the booking form or in the email order confirmation you will find our office location (which can also be found at the footer of the website). You will need to send the memorabilia to us at this address packaged with your order number and/or name.
We strongly recommend using a signed for/tracked or recorded service with adequate insurance cover. You are responsible for getting the memorabilia to us safe and sound. After it is in our possession we will take care of it until we send it back to you.
Step 3.
Once we are in receipt of your shirt or other memorabilia we will professionally frame it as per your instructions on the order or booking form. Once framed we send photos of the framed items to you to approve.
Look out for the email from us. And please add our email address as known sender list so that it doesn't go to your spam folder. Once you have approved the images we ship the now framed memorabilia back to you. If we need to reframe your memorabilia as you have not ordered the correct service or changed your mind there may be a small additional charge.
Step 4.
If you paid for return shipping we carefully pack your frame in our custom made boxes and send on a next day service through DHL. This is insured and you will receive a text and/or an email letting you know when it is on the way with the tracking number.
If you are collecting from us at our HQ we will notify you that your framed memorabilia is ready to collect. Collection strictly during our standard office hours only please.
We have now completed 3000+ framing projects across the country using this method for a number of collectors, enthusiasts, fans and even professional players.
We are more than happy to answer any further questions about the framing service, delivery process or any other concerns you may have. Please message us on our contact form here.