We are back again for another charity auction Teaming up with Plumblines Heating supporting the Teenage Cancer Trust.
This Time we are Auctioning a fully signed Afc Bournemouth shirt, Which has been framed by us and donated by Plumblines. Have you ever wanted a Signed and Framed Bournemouth shirt in your office or at home on your wall? Well, this is the perfect chance to get a fantastic item of memorabilia and help support a fantastic charity in The Teenage Cancer Trust.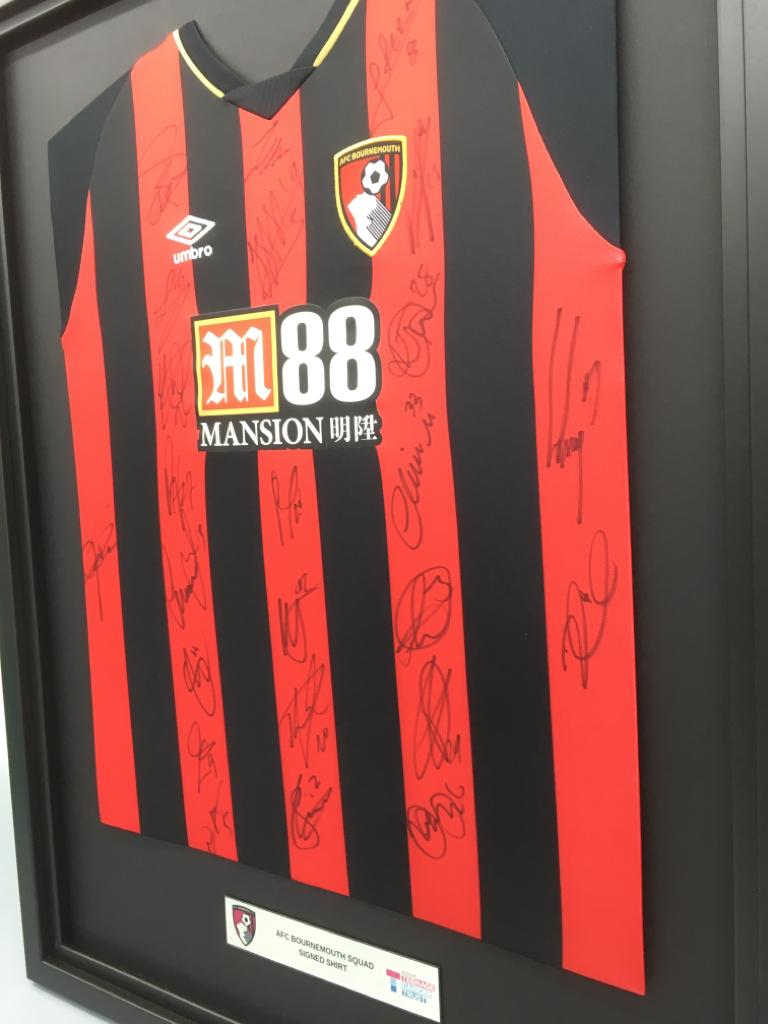 What Are the Details?
The Auction Will Start Wednesday 23rd October and run until Sunday 3rd November and Finish at 20:00. The opening bid starts at Just £50 and bids can be placed by messaging The Shirt Framing Service Directly on Social media or sending us an email at theshirtframingservice@gmail.com, The highest bid at this time will win the auction
I'm Not Based in Bournemouth What If I Win? – We are happy to send the framed shirt to anywhere in the UK for an Extra Charge of £12.99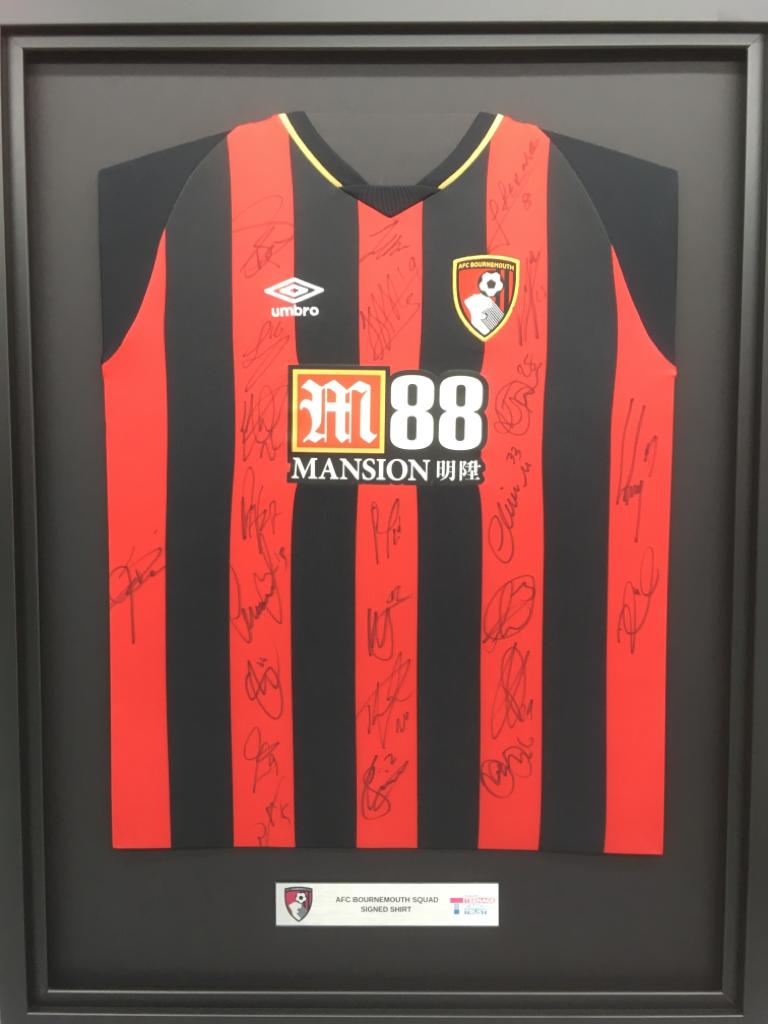 Whos Donated? – Local Company Plumlines Heating has donated the shirt you can find more information on what they do below.:
https://www.facebook.com/Plumblines-Heating-834356786649571/
What Charity? – Every day, seven young people aged 13-24 hear the words "you have cancer". They will each need specialised nursing care and support to get them through the toughest times they may have faced. The Teenage Cancer Trust are the only UK charity meeting this vital need.
You can find more about the TCT on their website below.:
https://www.teenagecancertrust.org/