Over the last five years, the National Football League (NFL) has seen significant growth in the United Kingdom (UK). As the popularity of American football continues to rise across the pond, it's worth examining the reasons behind this growth and what it means for the future of the NFL in the UK.
Matches in the UK
One of the main factors driving the growth of the NFL in the UK has been the increasing number of regular season games played in London. Starting in 2014, the NFL began hosting one regular season game per year in London. Since then, the number of games played in the UK has increased to four per season, with games played at Wembley Stadium, Tottenham Hotspur Stadium, and Twickenham Stadium. In addition to regular season games, London has also hosted preseason games, training camps, and fan events.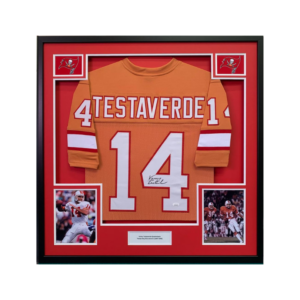 Available to Stream
Another reason for the growth of the NFL in the UK is the increased availability of games on television and streaming services. Sky Sports has been broadcasting NFL games in the UK since 1995, but in recent years, the league has also struck deals with BBC and Amazon Prime Video. These partnerships have made it easier for fans to watch games and have helped to grow the sport's fan base in the UK.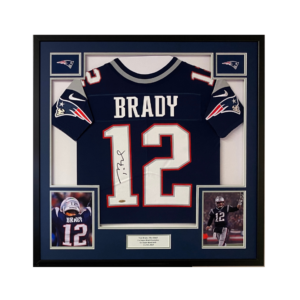 The Community
The NFL has also made a concerted effort to engage with fans in the UK through grassroots initiatives and community events. The NFL Academy was launched in London in 2019, offering young players the opportunity to develop their skills and potentially earn scholarships to play college football in the US. In addition, the league has partnered with local schools, universities, and community organizations to promote the sport and increase participation.
Finally, the success of UK-born players in the NFL has also helped to boost interest in the sport. Players like Jay Ajayi, Efe Obada, and Jack Crawford have all made their mark in the NFL, inspiring young players in the UK and generating positive media coverage for the sport.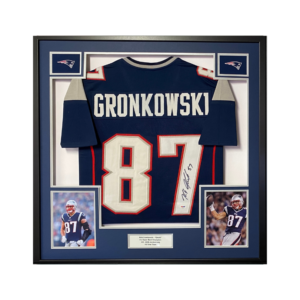 So, what does the future hold for the NFL in the UK?
The league has committed to playing at least two games per season in London through 2025, and there is even talk of a potential NFL franchise based in London in the future. With the continued growth of the sport in the UK, it seems likely that we will see more NFL games, events, and initiatives taking place across the country in the years to come. For UK-based fans of the NFL, the future looks bright.
If you have a NFL item your looking to get framed, checkout our American Football Sports Framing Services on the link here 
Or contact us Directly
Phone:  01202 028 002
Email: hello@shirtframingservice.co.uk