We have been lucky enough to frame for some great causes and for some top sportspeople over the years. Here's a bit more about those exciting memorabilia framing projects.
Professional Sports People
We love having the opportunity to frame memorabilia for professionals who are at the top of their game!
Being based in Bournemouth, we've framed for international footballers Harry Wilson and Arnaut Danjuma. As well as legends of the club like Alan Connell. Players from Southampton (Josh Sims) and Brighton (Ben White and Steven Alzate) have also come to us with their framing requests. And a host of other players across a range of clubs in the Football League.
It's not just English sides though as Moses Makasi at Brage in Sweden and Belgian side Royale Union Saint-Gilloise have also been given us their shirts for framing.
As you've seen on this website, its not just football shirt framing that we specialize in. World Snooker Champion Judd Trump asked us to frame a cue for him as well as Wales' Kane Charig who won a Commonwealth Silver medal in Wrestling in 2018. This was a particularly enjoyable framing project as we were tasked with framing the wrestling singlet and medal. We will frame just about any item of sporting memorabilia.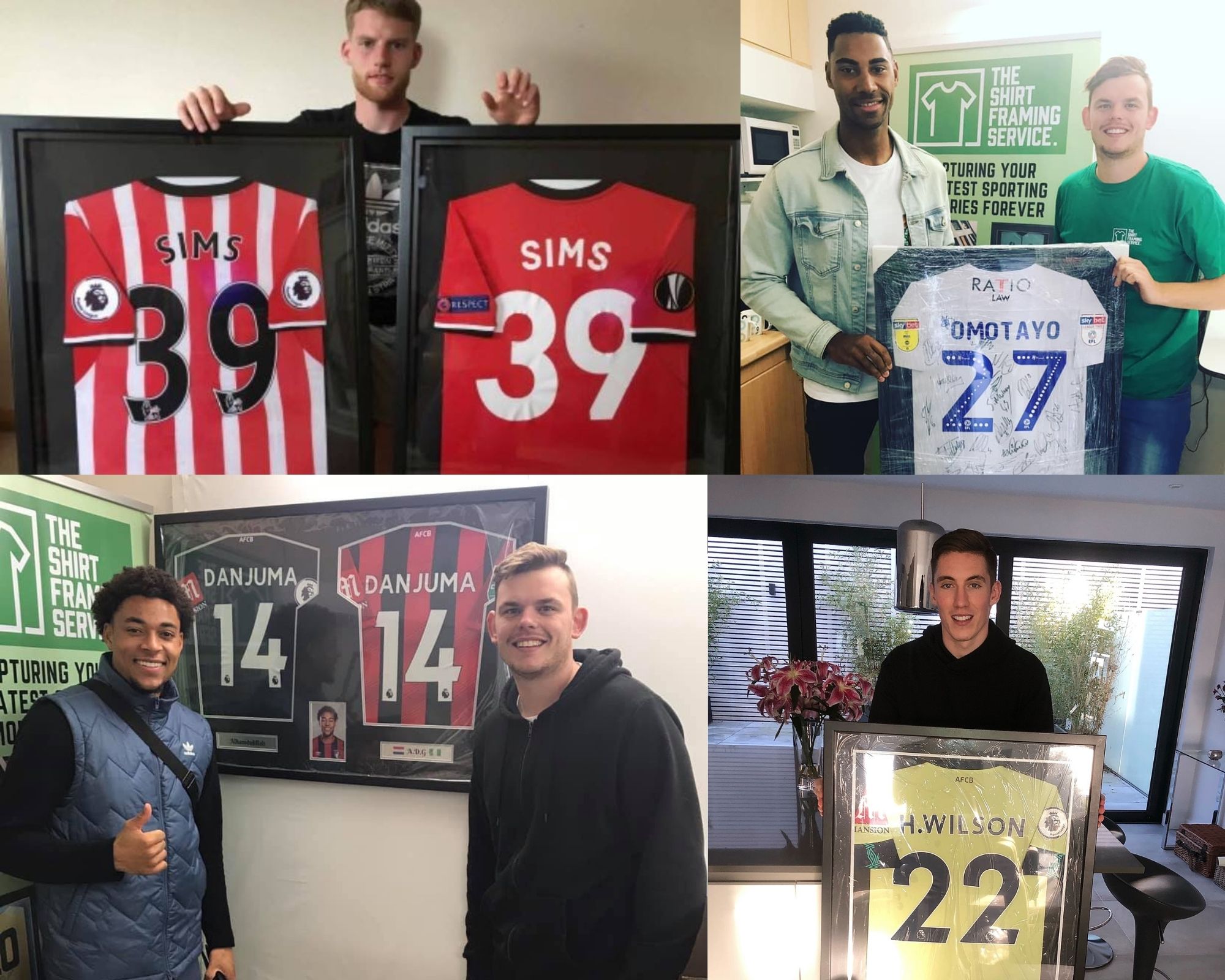 In the summer of 2020, with many brilliant individuals across the UK giving their time and effort to raise money and help those affected by COVID, the FA unveiled their Lionhearts campaign to pay homage to the heroes that have emerged during the pandemic.
The FA selected a squad of 23 #Lionhearts. Made up of people who inspire and encourage and it has been our great privilege and honour to be a small part of this. We are pleased to be able to announce that we were selected as the framing partner for the FA on this project. And framed each and every shirt gifted to the Lionhearts.
Each Lionheart has been featured on the FA and England Football Team social media feeds and was be gifted a framed England football shirt with their unique Lionheart squad number.
We have written a blog post about the Lionhearts journey, and you can find out more about the Lionhearts campaign and a story about each of these brilliant individuals on the FA's website.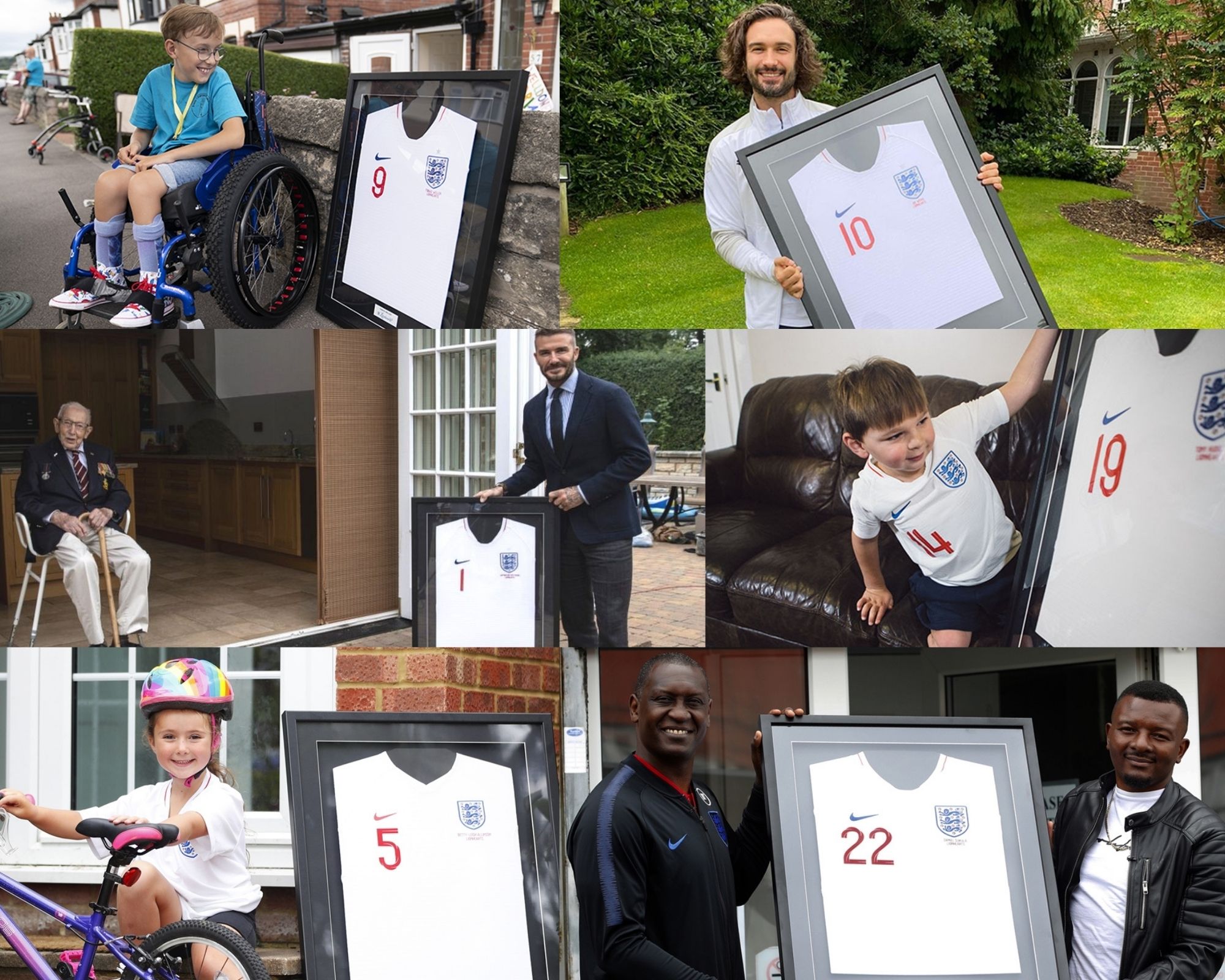 At The Shirt Framing Service we try to give back to local charities as much as we can and support a number of worthwhile causes. We have run a number of framing auctions to raise money for local charities such as The Dorset Children's Foundation and work closely with Friends Fighting Cancer to provide framed memorabilia to help raise money for families affected by cancer around Portsmouth and Southampton.
Shirts are sourced from various places, sometimes they are donations from individuals, some we have the opportunity to buy and donate, others come direct from the club themselves. In all cases we frame them and donate 100% of the proceeds to the relevant charity.