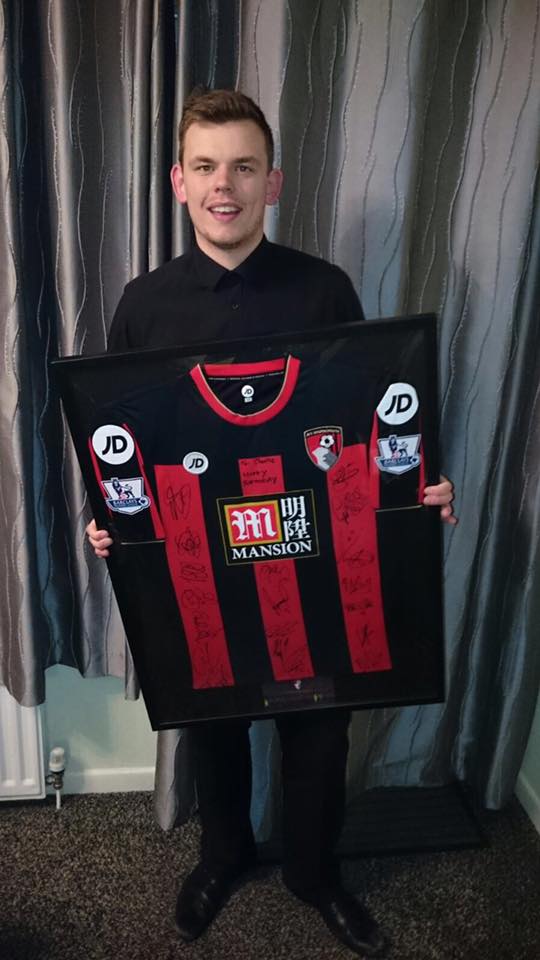 The Shirt Framing Service
Where it all began….
…My name is Jack, and since I was a child I have been obsessed with Football!!
Whether it was playing, watching, talking about or being around the sport, It is what I loved the most and has subsequently filled my life with memories I am extremely fond of…and is partly how The Shirt Framing Service came into being.
In 2015 – when moving out – my housemates clubbed together to get me a signed Plymouth Argyle shirt (Yep…i'm an Argyle Fan…Greeeen Army!). Wanting to capture everything this shirt symbolised I went looking for a cost-effective yet professional framing solution.
Shocked at what I was being quoted I headed to my local arts and crafts store to set about doing this for myself. When finished, the product looked incredible, and upon posting it on several social media platforms friends were getting in touch wanting a similar service.
Having enjoyed the process so much, I offered to assist, and so began The Shirt Framing Service…
Since these early days, we have grown immeasurably! The Shirt Framing Service now receives daily deliveries at our trading outpost in Pokesdown, 'In Off The Far Post', & have been able to frame shirts for a number of professional sportsmen, high-end businesses and local charities.
All of this has happened whilst expanding our service to facilitate all shirt types, to offer a wide variety of presentation options and to encompass additional forms of memorabilia.
…And as the service and range continue to grow so does my love for what I do. Being able to help others savour the memories behind their sporting memorabilia is why I started this venture, and what motivates me to offer the highest possible service.