Marathon, Running & Triathlon Framing
Our range of running inspired framing services are designed to display in pride of place your running top, race bib, race number or medal. Put on display proof of your special achievement at an affordable price. Whether you ran a 5k, 10k, Marathon, Ultra Marathon, Triathlon, Sprint Triathlon, and everything and anything in-between we have the framing service for you!
The Shirt Framing Service are also able to combine different items of memorabilia in a single frame such as our race bib and medal framed combo.
We can frame everything from your vest to the medal. We have even framed a special pair of trainers that have helped run 1000 miles. Whatever you want framed or put on display we have you covered. We take care of your items so you can treasure your memories for years to come. Keep in mind your personal motivation and allow your framed memorabilia to continue to inspire you and others. Whether you ran for fun or competitively, did it for fitness, weight loss, or to raise money in memory of a loved one.
Designed for the running fraternity these sports framing services can easily be adapted to suit framing triathlon apparel or rowing tops too. We have even framed an Olympic wrestling singlet and competitor bib on a single frame.
These personal framed mementos also make great gifts for a special loved one, or as a corporate gift. Show your appreciation and tell them how truly special they are.
For any bespoke designs or variations of sports please feel free to get in contact with us.
Vest and Event Framing
Allow yourself to relive the moment you crossed the finishing line and continue to inspire with our Running and Triathlon vest and event framing services.
If your looking for something more bespoke, Please hit the contact us button at the bottom of the page.
Our Deluxe Marathon framing service takes marathon framing to a new level. Suitable for any running event and available in a variety of colours.
£99.99
Our Standard Marathon Framing will allow you to display those big running achievements. Whether it be a 10k Run, a Full Marathon or an Iron Man challenge, our service provides a professional and affordable framing experience completed and returned within 2 week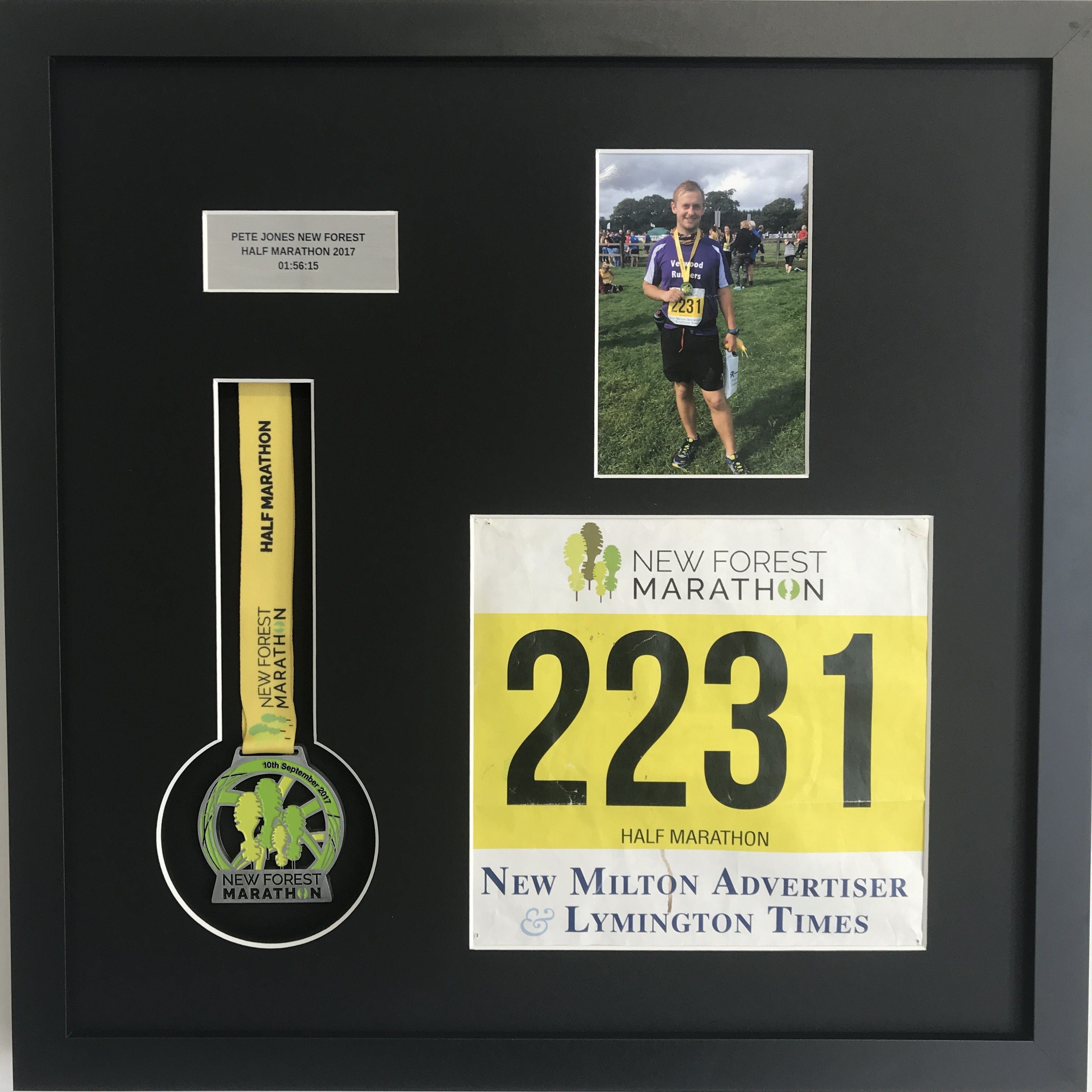 Our Event Framing, Will allow you remember that special achievemnt in your life, whether it be your first marathon, a tough mudder, or an Iron Man we have you covered.
Medal Framing
Capture that moment of succes with our Medal Framing, Avaiblile in a number of Formats and Style to suit your requirements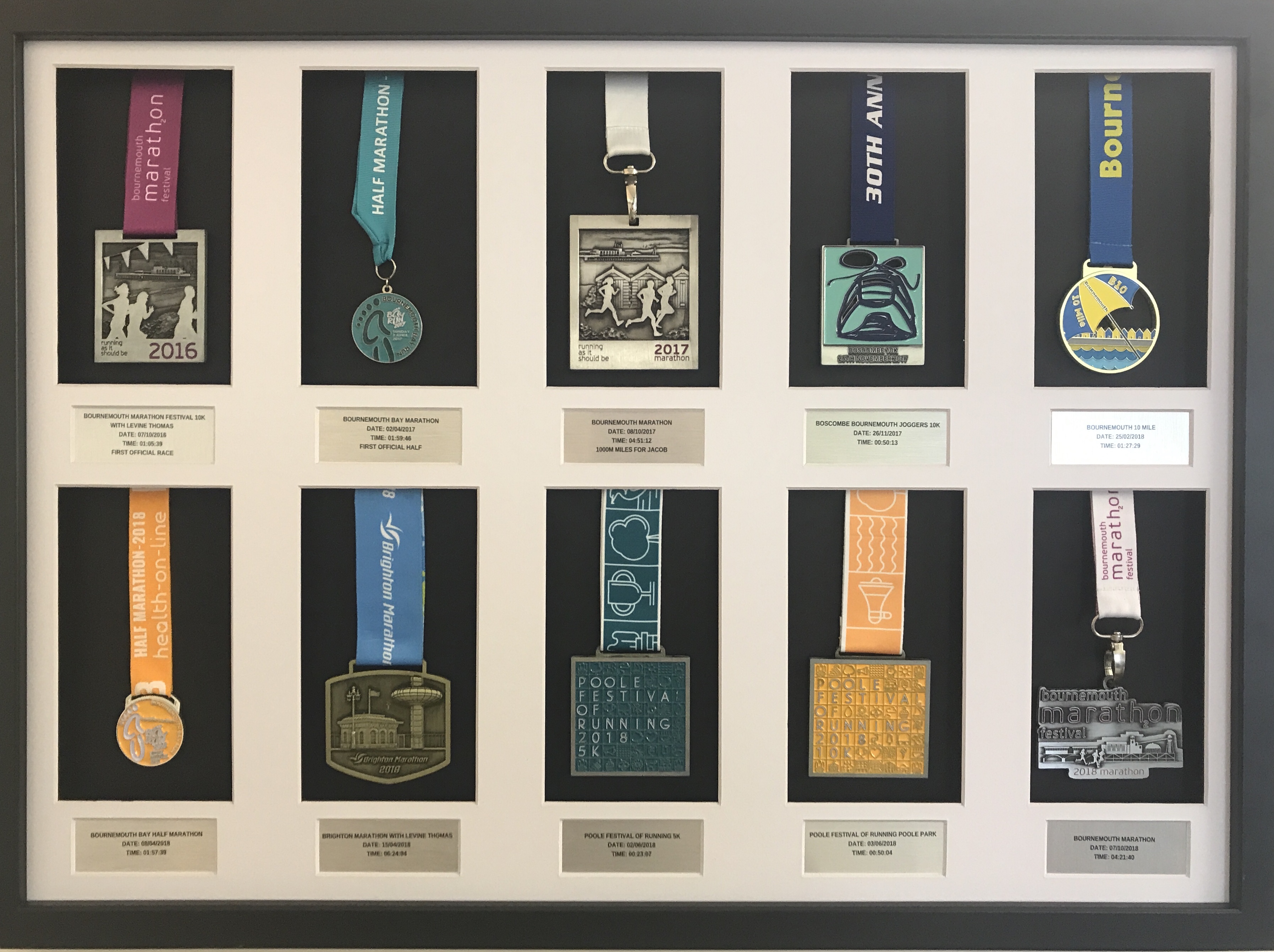 If you have been collecting medals over the years, why dont you display them with our aeswome 10x Medal Frames, add the option of personalised plaque to add times dates and other personal notes.
£99.99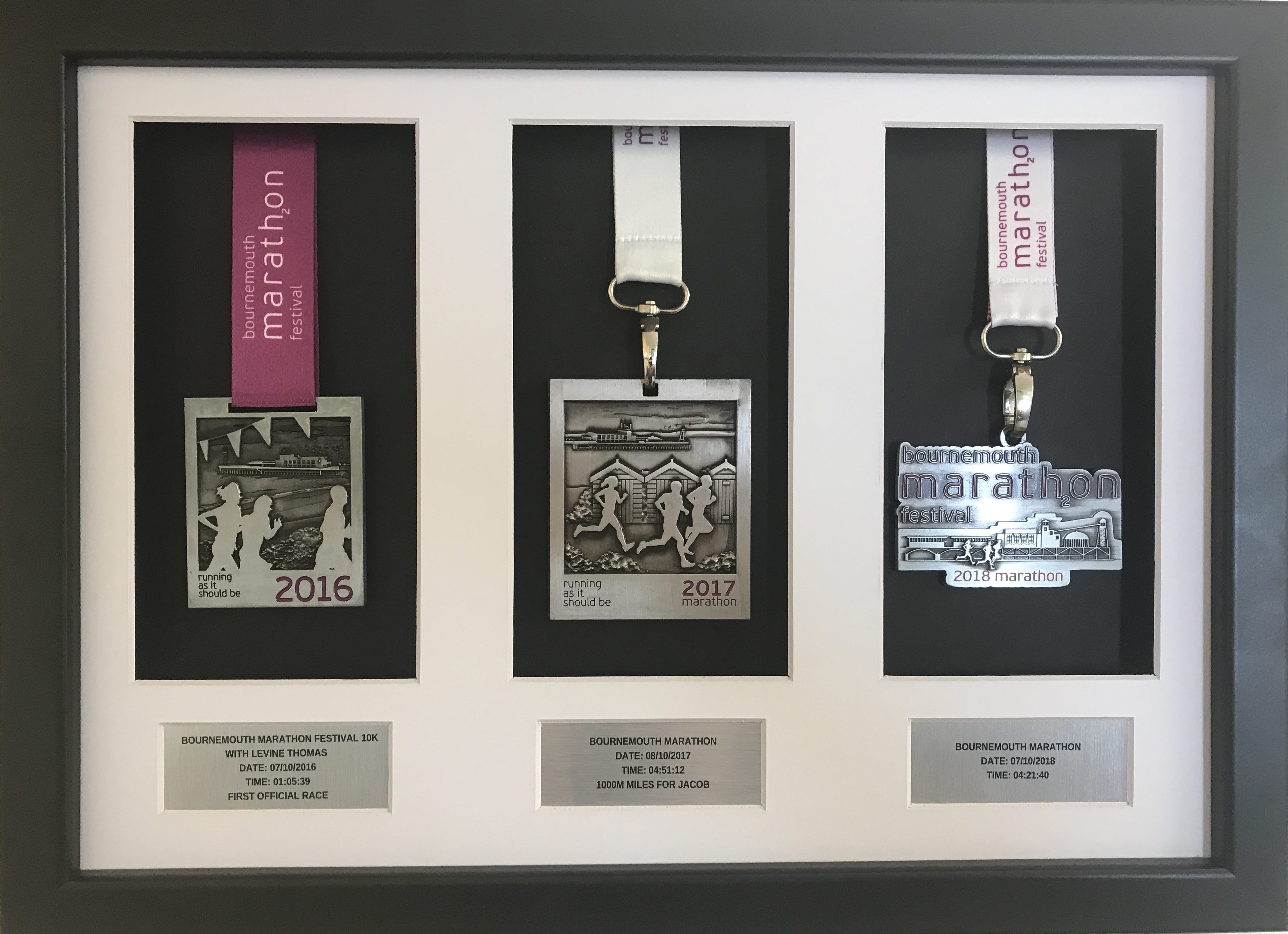 Three events that you have completed over the years, This frame is perfect to capture the moments.
£39.99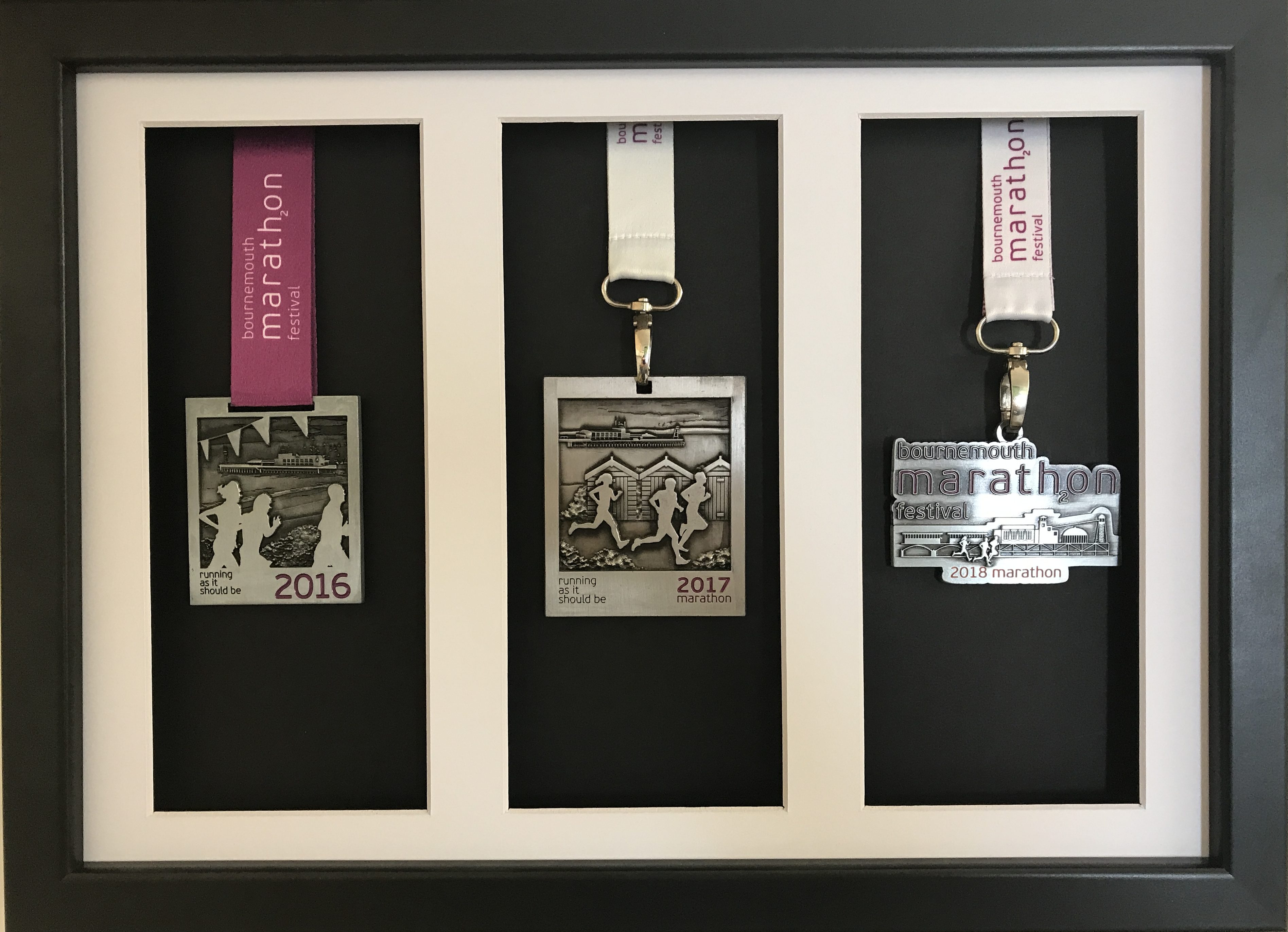 Our Most Simple Medal Framing Service, other medal amounts are available on request.
£29.99
Medal Hangers
More medals than you can count? Or do you simply want to hang them on display? Our range of running medal hangers are the perfect alternative to a medal frame.